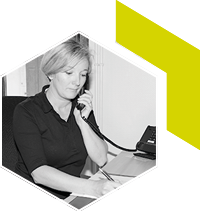 Driven by the same values, our team of professionals is dedicated to giving purpose to their work through a collaborative attitude. You will find that our technicians have an irreproachable professional conscience that targets excellence at each phase of manufacturing.
Fully aware that each employee can contribute to the company's progression, and that from this contribution results coherence and reliability, we enhance the work of each person, in each position, through listening, dialogue, and exchanges.
As a responsible enterprise and responsible citizens, we work in compliance with laws and regulations.
The anticipation and satisfaction of our clients' needs incorporates the preservation of the balance between the interests of all parties, within a context of optimization and adaption to changes.