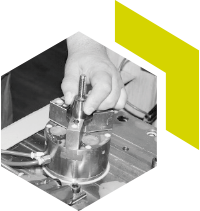 In the continuity of all the actions undertaken since the change in management in 1995, in order to meet our clients' expectations in regards to price, lead times, service, quality, and guidance, we apply a customer satisfaction policy based upon:
compliance with regulations,
the notion of service and team work,
optimization of production means,
the performance and reliability of IT systems,
the implementation of new technologies and process integration,
the competency and versatility of our personnel,
efficient internal management to ensure longevity.
We are committed to quality assurance:
by implementing a system in accordance with the ISO 9001: 2015 referential and the evolution towards EN 9100 and ISO 14000,
by coordinating our processes so as to reach the established targets,
by undertaking corrective and preventive actions and actions for improvement.
We pledge to apply the quality system and to ensure that it remains effective and adapted to both the company's general policy and the established targets, through audit debriefs, management reviews, and dashboards.