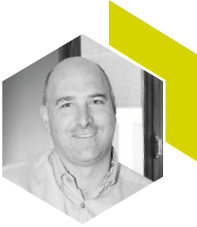 Situated in the heart of the Alps and the Technical Valley–industrial crossroads of world-renowned competence–the regular growth of our company confirms our commitment to development and innovation, serving cutting-edge industries for several years.
As a manufacturer of mechanical parts of the highest precision for various industrial sectors, we offer a global solution, from co-designing to completion and delivery of your parts.
I make it a point of honor to ensure the satisfaction of all of our clients, in terms of both lead times and quality, and offer them our expertise, our teamwork, our qualified and firmly established interlocutors, and our permanent willingness to invest in reliable production means and high-performing IT systems. All of our actions are undertaken with the sole objective of reaching the defined targets and developing trust-based relations.
Patrick Défossé
CEO
Debiol Défossé
KEY DATES

1882
Creation of the sprocket manufacturer
Nestor DEBIOL
1934
Creation of the Marcel DEBIOL company
1971
The company becomes SA DEBIOL DEFOSSE
1995
Takeover of the company by Patrick DEFOSSE
1999
ISO 9001 Certification
2003
Incorporation of a machining factory
ISO 9001: 2000 Certification
2004
The company is transformed into
SAS DEBIOL-DEFOSSE
Integration of a Missler
DAO TOP SOLID station
2005
Became a member of the
Pole Mont-Blanc Industries
innovation center
2006
ISO TS 16949: 2002 Certification
2009
Certification according to ISO 9001: 2008.
Compliance ensured so as to evolve
towards the EN 9100.
Training in GPS standards.
2014
Switch to the STRADIVALTO ERP
and development of a specific
link with TOP SOLID V7.
2015
Integration of the CFAO TOP CAM
2018
Environmental and work safety scorecard program.